We show you Berlin's Art & Architecture off the beaten track
We believe Berlin's creative energy can best be explored in its niches. Be it unconventional art spaces or inventive architecture, it's our passion to explore the uncommon perspectives of our city and we want to share it.
NICHE Berlin offers private personalized art and architecture tours that will get you there. In an authentic Berlin experience, we will show you the city's hard-to-find, innovative architecture gems and experimental, emerging art spaces.
Want to comprehend Berlin's latest artistic tendencies, discover its newest hot spots or meet the people behind the scenes? Look no further.
Auf deutsch bitte
Book
a Tour
Our Services
niche
Individual
Get personal insights into what currently happens in Berlin's niches. Tell us what you are especially interested in and we will develop a customized tour – just for you and your friends. You will meet some of the protagonists of the art & architecture scene.
We can guide you in English, deutsch, français, italiano or español.
Starting from
250€
per Tour
Gift voucher available
Book a private tour
niche
Corporate
We offer individual arrangements for corporate clients or student groups. A complete service package may include:
Individually planned tours ranging from half-day to several days for groups of up to 150 people
Organization of access to private collections and construction sites and transport
selection and booking of restaurants & further recommendations for your stay in Berlin
Request a quote
niche
Expertise
We offer our unique expertise to institutions, companies, publishing houses but also collectors seeking insights in Berlin's contemporary art scene or architectural landscape. You can book us as speakers or advisers for conferences and conventions, publications, construction projects, exhibitions projects or art acquisitions.
Some of our expertise projects:
Design Guide Berlin - texts on art and architecture

Berlin for Women Guide - text on architecture

Text »Berlin. City of Free Space«





VIP-tours as »Art Week Partner«

Talk »Entrepreneurship«




Berlin Culture Blog "Filter"

Talk »Field Station Berlin, Teufelsberg«

Talk "Introduction to Berlin's art scene"




Virtual Tour "GDR Architecture"
Contact us
back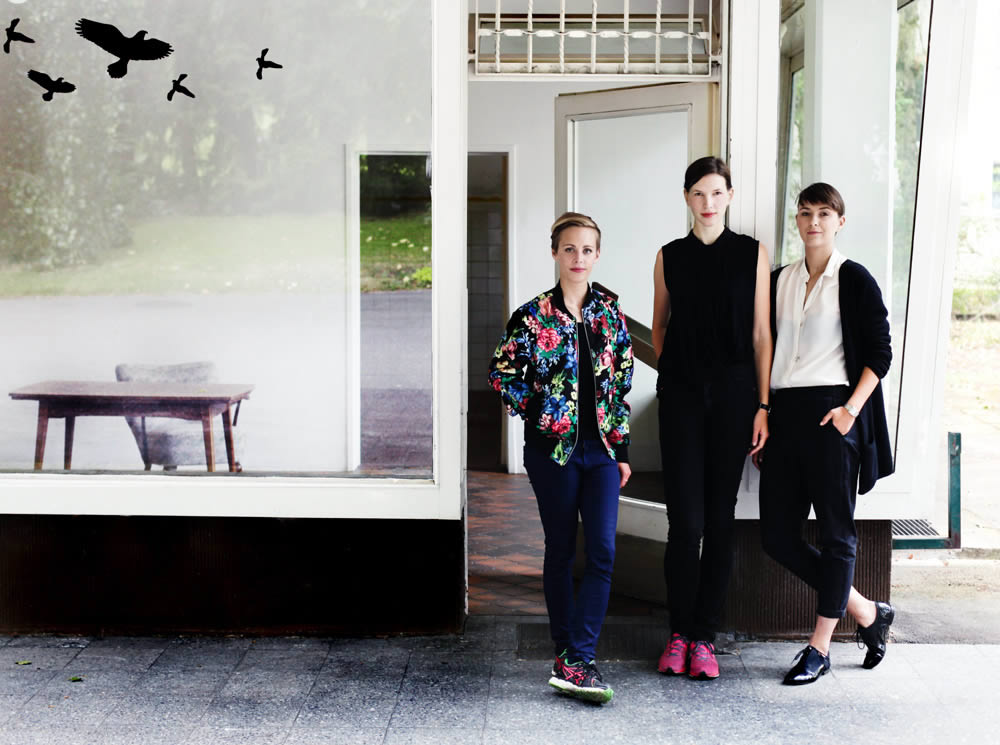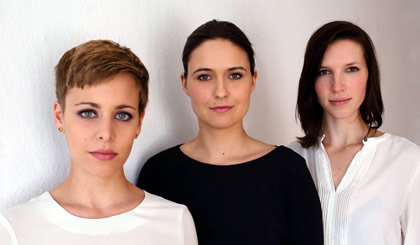 About
us

 
Since May 2009 NICHE Art and Architecture Tours has been opening up new Berlin perspectives for art and architecture lovers from all over the world. NICHE Berlin is the brainchild of art historians Stefanie Gerke and Nele Heinevetter as well as architect and architectural historian Katharina Beckmann. Today Niche Berlin employs a multidisciplinary team of art historians, architects, heritage conservators and artists.
---
Review
& Press
"Madame-Redakteur Rüdiger von Naso und die Fotografin Silke Weinsheimer folgten Niche an Orte, an denen jungen Künstlern eine erste Chance gegeben wird, und zu einer Architektur, die man erst einmal entdecken muss. Und waren hingerissen von Charme, Intelligenz und (Insider-)Wissen der drei, die perfekt moderierten, auf jede Frage eine Antwort wussten und anregende Begegnungen ermöglichten. Spielerisch und mit Humor"
Madame (Juli 2010) "Lieber ein bißchen intimer"
"If you want to explore galleries like Cruise&Callas, Streetart in Kreuzberg, the Haubrok Collection on Strausberger Platz or the Arno Brandelhuber house, Niche's tours are tailored to fit your knowledge, schedule and special requests "
BMW Magazin (April 2012)
"If you want to find your way around Berlin's ever growing landscape of off-spaces, alternative locations and architectural pecularities, Niche Art & Architecture Tours is for you."
Sleek (Winter 2010/2011) "Berlin People"
"Die Drei-Frauen-Firma Niche bietet Rundgänge durch Berliner Galerien an. Sogar auf Italienisch"
ZEITMagazin (Januar 2010) "Heiter bis Glücklich"
"Stefanie Gerke, Nele Heinevetter and Katharina Beckmann had a winning idea when they started their art and architecture tours of Berlin."
Lufthansa Magazin (Oktober 2010)
"Die Berliner Kunstszene jenseits des Mainstreams steckt voller ungeborgener Schätze. Sie zu entdecken und die Begeisterung dafür zu teilen, darum geht es bei Niche."
Zitty (Dezember 2009) "Pulsmesser"
"Les trois jeunes Berlinoises de Niche proposent un tour à la découverte des endroits où sont exposés de jeunes artistes - encore - méconnus."
Le Figaro Magazin (Mai 2011) "Berlin, arts majeurs"
"We just wanted to thank you for taking us on the tour yesterday, we both really enjoyed it. I learned a lot about the DDR styles and architectural details thanks to your research and information."
K. Sanderson
Prev
Next
---
Hinter den
Vögeln
In October 2014, we moved into our new NICHE Berlin Headquarters in the district of Wedding. You will now find our office and our new project space Hinter den Vögeln in the former flower shop on the premises of the extensive cemetery St. Elisabeth II. With its large corner windows, it will serve as an exhibition and event space to which we will invite artists, architects, curators and scientists with projects that inspire us.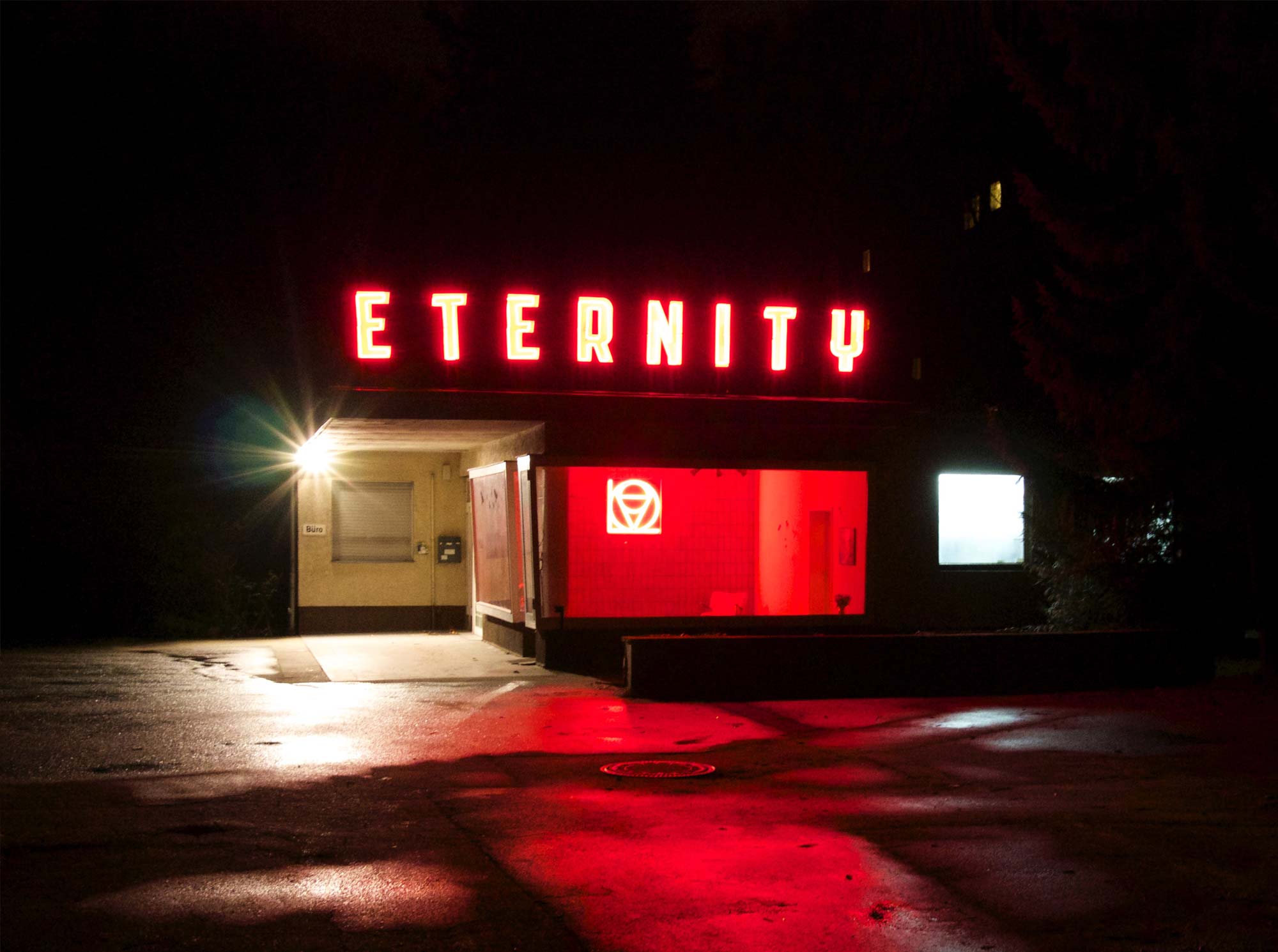 ---
---
Partners &
Supporters
Friends, companies & places who support us and make NICHE possible.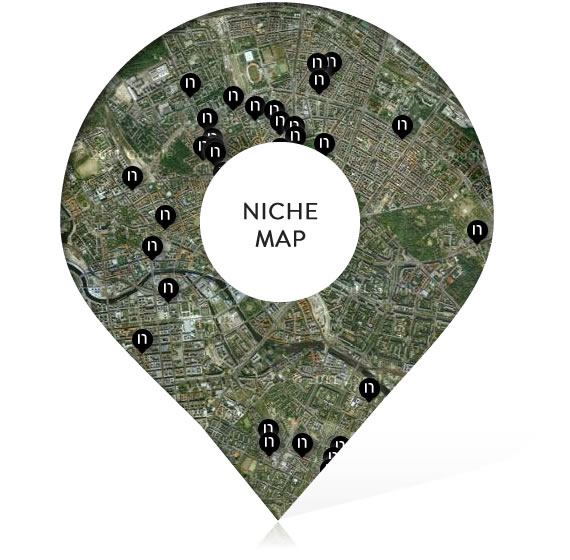 ---